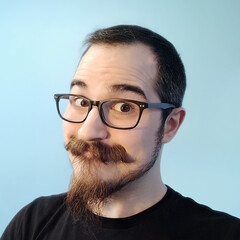 Xury Greer
Technical Artist / Character Modeler
Kenmore, WA, United States
Summary
My name is Xury, I'm a technical artist, character modeler, digital media generalist, and loads of other things. I have a background in filmmaking and a bachelor's degree in video game design.
I've always enjoyed visual and interactive media as a way to tell stories and share experiences. It's such a rewarding experience when I get to share my projects with other people.
I'm very analytical about movies and games, which sparked my passion to create and share my ideas through video production, animation, game design, and other forms of digital media. I find that my skills lie more towards the technical side of art, I'm able to think like a programmer and create like an artist. I love to teach and to learn, I work well with others, I contribute to a fun work environment, and I have excellent team building skills. If you're looking for someone to bridge the gap between the left brain and the right brain of your team, I'm your guy!
Skills
3D Animation
3D Modeling
Digital Sculpting
Rigging
Retopology
Technical Art
Shaders
Software proficiency